National Security or Scientific Research?
Imagine if India was being invaded by one of its neighbours. Not in the traditional way – marching in with armies and tanks. But in a very subtle way. Imagine if Myanmar (to choose one neighbour) moved the 1,643 km border into Indian territory stealthily a few inches at a time. Yes, we could see the results over time, in a year would notice that the border had moved several meters in and we had lost many square kilometres of area to the enemy.
What would our nation do in this case? Would we send a few people to figure out how they did it? Would we give them a decade to study if they were moving a millimetre a minute or an entire meter at one time? How many resources would we provide so that they could graph how much area we were losing on a daily and annual basis? Would we forecast the outcome over five years or more? Would we spend years debating what to do?
Or would we be outraged and move the nation to put an end to this invasion?
The Invasion
The invasion described above is happening, it is real. However, the invader is not one of our land neighbours but the seas surrounding India.
With 1,600 km of coastline, Gujarat has one third of India's coastline. For the past few decades, the Arabian Sea has been invading Gujarat. Subtly. Seawater has been encroaching into the freshwater aquifers along the coastal belt. Saltwater adversely affects human life and human activity, especially agriculture. This invasion has already caused debilitating salinity problems along a 15-25 km coastal belt. These problems are progressing inland at a rate of 500 meters annually (more than a meter a day!) and, over the next few years, will adversely impact the health, social, and economic factors of one fifth of the population of the state living in about 1,500 villages.
This invasion has not gone unnoticed. The people of the coastal belt have noticed it. Some government agencies are fully aware. One response was created in 2002 by the Agha Khan Rural Support Program (India), Ambuja Cement Foundation, and the Sir Ratan Tata Trust. They came together to seed the Kharash Vistarotthan Yojana: the Coastal Salinity Prevention Cell (CSPC). The role of CSPC is to facilitate the networking of civil organizations, government and local populations to study the issue, design responses, trial them and then take them to scale to combat the salinity problem.
For a decade CSPC has documented how salinity has increased and is impacting 10 million people living in 1,500 villages. Over the past few years, CSPC has built labs to monitor the salt-water encroachment and other pollutants to the water table. They do not have the resources to get data collated properly, analyse it and showcase it. They do not have the ability to map out the 600 sqkm. lost to salinity every year. With help from Indian and foreign foundations they have managed to support a few local organizations in doing water projects to ensure some steady supply of non-saline and even drinkable water.
Invasion? I Meant "Invitation"
Very few are studying, much less addressing the root cause of the issue. The Arabian Sea is not invading – it is being invited in. By extracting water from our fresh-water aquifers at an every increasing pace, we are creating a strong suction force. We are giving no choice to the ocean but to flow in. We are gifting our land to our saline neighbour. This is happening in Gujarat and also all along India's coastline. And all around the world, even in California.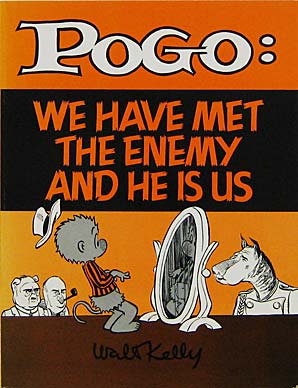 Can we see the real problem? The enemy is us. We cannot point to an external enemy. And thus we cannot unite quickly. And respond decisively.
The Only Way to Fight Back
A response involves acknowledging that we are the enemy and revisiting our new model of development, our new lifestyle.
Our ancestors successfully used aquifers to keep the salty sea out, resisting an urge to deplete them. They lived in harmony with the land and water. But they did not live in poverty and 'backwardness'.
In Gujarat, they created the most beautiful forts, palaces, temples, havelis, and even amazingly decorated step wells all lasting hundreds of years – magnificent creations we are unable to replicate today. And their vibrant society was filled with dance, music, food, fashion, crafts – all of which are still part of today's society. Their poor lived in better conditions than the millions living in the slums today. Instead of dismissing our elders as backward and their lifestyle as 'old', we need to learn from their wisdom that sustained their society and allowed it to thrive for hundreds of years.
Today, we have to stop sucking water out of our aquifers immediately. We have to recharge them with fresh water and push the saltwater back. We have to balance our consumption of our aquifer resource with its replenishment. That is the only way to push the Arabian Sea out and keep it away. And make our lands and waters healthy for us and for our children. And make our ancestors, who bequeathed us enormous resources, look at us with pride.